Description
The robtoic kit Quadrina is a quadruped equipped with 2DOF legs. It is 3D-printable and exists for different servomotors.
With a small number of servomotor, Quadrina is an ideal companion to learn programming and servomotor control.
Control :
The robotic kit Quadrina is compatible with different boards such as Arduino and Raspberry PI
Included
4x 2DOF legs
1x chassis plate
8x joints
Required
8x servomotors that you selected
microcontroller (Arduino, Raspberry PI or other)
servo controller
battery
Suggestion
Distance sensor for obstacle avoidance
Select the servomotor reference in the list(list of  servomotor).
WARNING: Some parts may be too big for your printer. Ask us for advice.
If the servomotor you want to use is not in the list, please contact us. We'll be happy to adapt the kit to your need.
Photo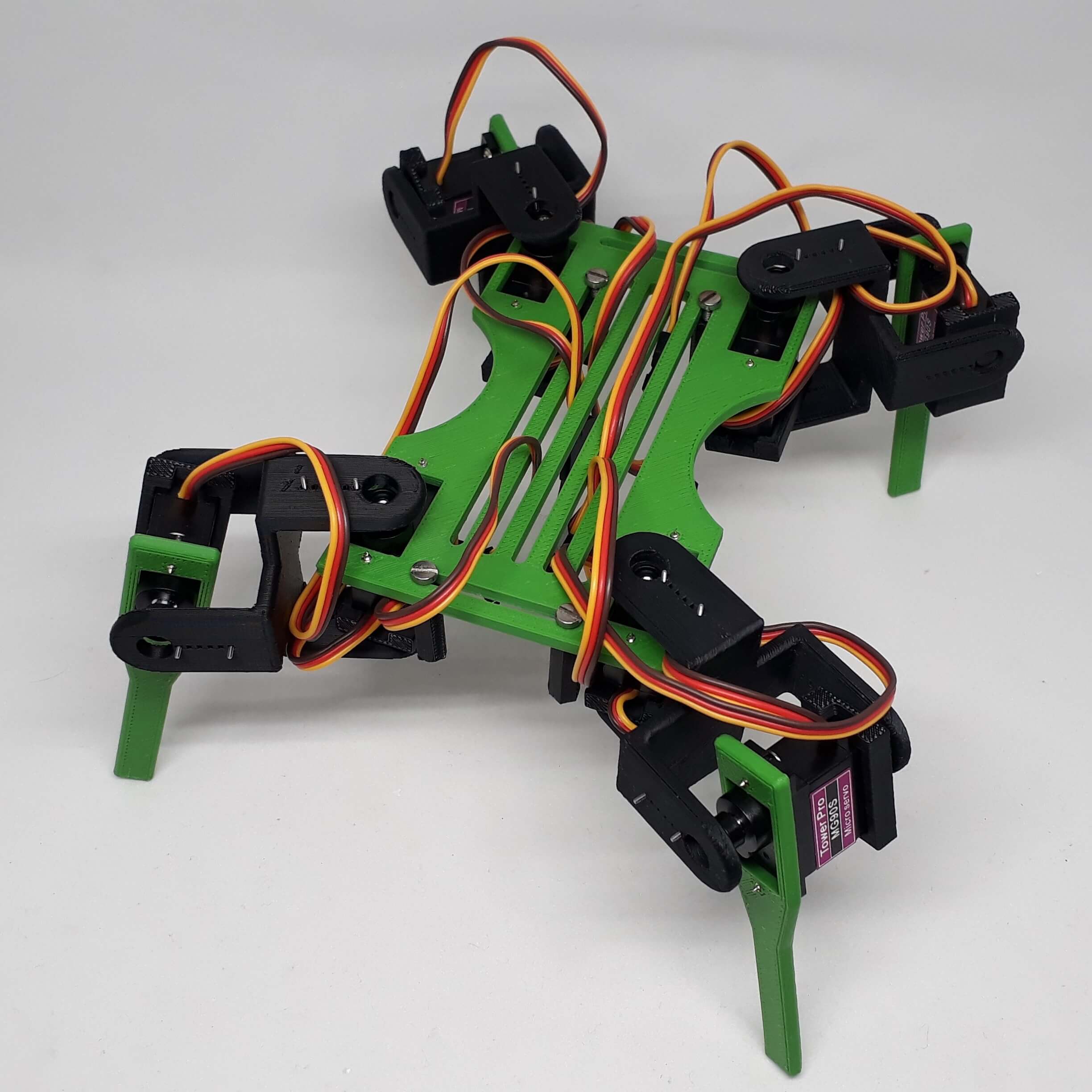 Video